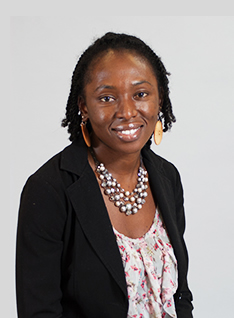 Dr. J. Gachomo Mapis, PHD
Faculty
Dr. Gachomo Mapis, a Clinical pharmacist at Express Script based in Columbus Ohio and an adjunct professor of Pharmacology at Felbry College. She obtained her Bachelor's degree in Pharmaceutical Sciences at The Ohio State University (OSU) then went onto receive her Doctorate in Pharmacy from Howard University in Washington DC.
She is currently pursuing her PhD in Public health from Walden University. She has served in several leadership capacities including: Nigerians In Diaspora Organization executive board as the Assistant Public relations Officer (PRO) and currently seats on the Board of Trustees at Christ International Community Church (CICC). She has worked with a number of NGO's representing Nigeria both locally and in the Diaspora.
She co-founded Community Development and Social Justice Initiative (CODSI), an NGO based in Jos, Plateau State, which is focused on women and youth empowerment. Her interests include but are not limited to health advancement in the continent of Africa, economic advancement of the marginalized groups in Nigeria and overall, creating a positive image in Africa and its youth.