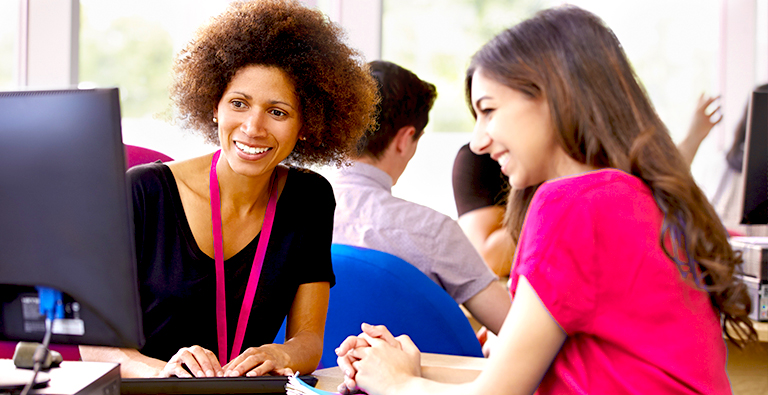 Felbry is committed to providing those support services that will help each student to maximize his or her potential for successful completion of their academic program. Academic advisement is provided for every student and individual tutoring is provided for students who request it. Students will also have the opportunity to get involved in social activities, service learning projects, and community events/charities. Tutoring services are available for students and the schedule per each semester will be published and distributed to all students. A computer lab allows students to conduct online research for class assignments and to view program-related information online and to access sites for during open lab hours for NCLEX review.
Felbry strives to assist students in their personal lives as well by referring students in need to outside agencies, who are experiencing personal problems, financial and other concerns beyond the scope of Felbry's support services.
Felbry's career services include career development, résumé preparation, and job placement assistance for graduates and for currently enrolled students seeking part-time employment. Current students and alumni will have opportunities to attend career fairs and workshops on campus.
Below is contact information for the following services:
Job Placement Assistance……………………………… Syreeta Mitchell (614) 781-1085
Child Care Support Assistance….………………….… Syreeta Mitchell (614) 781-1085
Tuition Assistance & Financial Alternatives……… Syreeta Mitchell (614) 781-1085
Domestic Violence Information & Referrals……… Syreeta Mitchell  (614) 781-1085
Choices Columbus……………………………………………………………………… (614) 224-4663